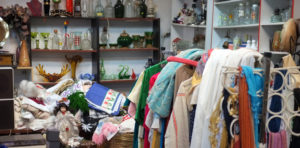 The results of a hoarding disorder are messy, unsanitary, and often dangerous for a number of reasons. Hoarding disorders are complicated issues that still are widely misunderstood outside of the mental healthcare world. Unfortunately, there are a lot of stigmas around hoarding behaviors, and many people are unsure how to handle the situation. If you are dealing with a loved one who has made the decision to treat his or her hoarding disorder and clean up, we can help. ServiceMaster Professional Cleaning and Restoration provides comprehensive hoarding cleanup in Malvern, PA, and the local region. We work to assess the situation, pinpoint key hazards, perform removal of all items and debris, sanitize, deodorize, and dispose of waste properly.
Hoarding Cleanup
One of the main reasons it's important that hoarding cleanup is done by a professional service is because of the many dangers that can be present in a hoarding space. Hoarding spaces often have trip and fall hazards, toxic substances like human and animal waste, drug paraphernalia, and even structural damage risks. Our cleanup team is trained in the safe restoration of a hoarding space, and our technicians have the correct personal protective equipment (PPE) and cleaning equipment to get the job done.
Clutter Cleanup
Outside of hoarding, there can be a number of reasons a home becomes filled with items. Clutter is common as many people collect items as a hobby. However, squalor conditions differ from hoarding and other conditions. See the following descriptions.
Collecting: People who collect often have a positive relationship with the items they acquire. The objects they collect have commonalities and monetary or symbolic value. The items are organized and often displayed so as to not impede the living space.
Clutter: Many homes have some amount of clutter. Clutter is typically the result of a household of people living their lives. Most of us have some amount of normal cutter on tables, in drawers and closets, or other spaces in the home. This clutter may be disorganized and not centered around a theme like collections are, but it does not compromise life quality.
Hoarding vs Clutter
Squalor: While squalor can be as hazardous as hoarding in some cases, the causes are usually different. People living in squalor usually have no emotional attachment to the items around them and have no intention to save or accumulate more. For example, squalor can occur as a result of mental illness, dementia, addiction disorders, or general negligence.
Hoarding: There is an emotional attachment and negative relationship with the items collected in a hoarding situation. The items often have irrational value placed upon them, yet are not gathered in an organized way. Valued items can range from newspapers to trash, and can sometimes include pets and other animals. Hoarding conditions are dangerous to anyone exposed, and they reduce the quality of life in the home.
If you have a hoarding space that needs cleaning, we can provide compassionate and efficient restoration services. For more information about hoarding cleanup in Malvern, PA, contact ServiceMaster Professional Cleaning and Restoration at (610) 524-8003 to reach our main office.