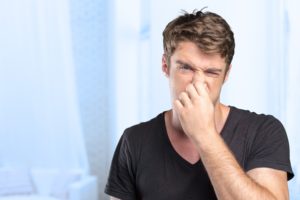 Dealing with sewage backups anywhere is challenging, hazardous, and nearly always requires prompt and specialized attention. When you experience a sewage backup at your business, the need for intervention goes from "important" to "emergency." For West Chester, PA, businesses, the importance of professional sewage cleanup services cannot be overstated. When it comes to ensuring safety and minimizing health risks in the workplace, ServiceMaster Professional Cleaning and Restoration can help.
Sewage Can Come from Various Sources
Sewage backups can stem from various causes, such as clogged pipes, sewer line blockages, or heavy rainfall overwhelming drainage systems. Regardless of the cause, the aftermath poses significant health hazards due to the presence of harmful bacteria, viruses, and other contaminants. As soon as sewage is introduced to a public space, sewage cleanup professionals play a crucial role in mitigating risks.
Sewage Cleanup Has Strict Protocols
Sewage cleanup involves adhering to strict protocols and using specialized equipment to effectively remove, disinfect, and deodorize the affected area. ServiceMaster Professional Cleaning and Restoration's professionals all understand that safety is paramount, not only for the individuals working in the space, but also for the environment and impacted buildings. Thorough cleaning ensures that potential health risks are minimized, and the area is restored to a safe and habitable condition so that your business can get back in business.
Sewage cleanup is not just about removing visible waste; it requires comprehensive restoration that addresses both immediate and long-term consequences. We focus on eliminating odors, preventing mold growth, and minimizing any kind of human contamination. Our expertise allows our teams to not only clean the visible mess, but also identify hidden risks that might otherwise be overlooked.
Regardless of the extent of the initial damage, prompt action is essential when dealing with sewage cleanup. The longer the contamination persists, the greater the risk of health issues and property damage becomes. To maintain a safe work environment for your employees and a professional experience for your clients, speed is of the essence after a sewage backup.
West Chester, PA, business owners can reach out to our sewage cleanup experts at ServiceMaster Professional Cleaning and Restoration for fast responses and comprehensive support. If your business has been impacted by sewer damage, call (610) 431-3553 today, or visit our website for more information.