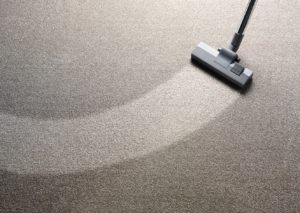 When you think of "home," what comes to mind? A roaring fireplace? Watching television on the couch? No matter what you like to do in your house, no doubt you have carpeting in at least one room. Carpeting can say a lot about you, from the style to the color, and it can make living more comfortable. Of course, if you don't perform proper carpet cleaning, it can become filthy, stained, and a source of unpleasant smells. What steps can you take to help keep your carpeting looking good and smelling fresh?
Put Down Protection
What areas of your home have the most traffic? Put down area rugs and mats where you can, such as in entryways, hallways, and in the middle of the family room. While this isn't a perfect option, it can greatly help. Of course, keep in mind that you'll also have to keep your rugs clean. The good news is that you can replace area rugs and mats when they become worn, which is far less expensive than replacing carpeting.
Keep an Eye on Kids and Pets
Kids and pets are notorious mess-makers. For the kids, activities like eating, drinking beverages, and coloring should be done at a table, not on the carpeting. While a pet may experience an occasional and unavoidable accident, putting their food and water bowl on a water-proof mat will definitely help protect your flooring.
Have Your Carpeting Professionally Cleaned Twice a Year
Professional carpet cleaning provides a win-win scenario for you and your carpeting. Our trained and experienced technicians begin by utilizing the latest equipment and solutions to treat stains and methodically remove deeply embedded grit and grime. Following that, they rinse the carpeting with hot, clear water, and then use powerful extraction equipment to ensure the carpeting is thoroughly dried. This leaves you with carpeting that looks, feels, and smells as fresh as new, which also serves to lengthen the longevity of the carpeting!
Contact ServiceMaster Professional Cleaning and Restoration of King of Prussia, PA today to make an appointment or find out more about our carpet cleaning services. We can be reached here or at (610) 431-3553.