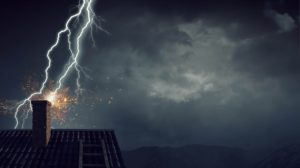 Water damage to all types of buildings have many causes that can occur year-round. In the spring and summer, the risk of flooding increases with snow melt and heavy rainfall. The winter brings freezing temperatures that can burst pipes. At any time of the year, plumbing can back up, sump pumps can break, and many other water incidents can occur. If you have ever dealt with water damage from any source, you know how difficult it can be to fully remove all the moisture to prevent mold growth and other long-term damage. That's why our team of expert restoration technicians can protect the integrity and safety of your home whenever damage occurs. ServiceMaster Professional Cleaning and Restoration provides complete water damage restoration in West Chester, PA, and the local region, including emergency disaster restoration 24/7/365.
Water Damage Restoration
Water damage in the United States is actually one of the most common types of building damage compared to fires, earthquakes, crime, and other disasters. Estimates indicate that 98% of basements in the country will have water damage at some point. About 14,000 Americans a day face water damage to their home, and national insurance companies collectively spend around $2.5 billion every year to mitigate water damage restoration.
Role Your Roof Plays in Prevention
When you consider your building, the first lines of defense against water are your roof and your foundation. Both are generally well suited to keeping water out if they are in good condition. However, if there is any damage to either, you may have issues when rainstorms, snow, and ice come into the picture.
Roof water damage causes:
Clogged or iced over gutters
Damaged shingles
Badly sealed valleys
Buildup of ice on eaves
Shingles with lost granulation
Cracked vent boot
Damaged chimney
Poor installation of skylight windows
Attic condensation
Peeling interior paint or rotting wood in attic
Mold around the chimney
Common Causes of Water Damage
These are just some of the most common causes of water damage from leaky or compromised roofs. If there are any musty smells in your attic or upper levels, sagging ceilings, cracked ceilings, crooked ceilings, humidity in your attic, wet patches, or damaged insulation, it may be a sign of a leaking roof causing water damage.
Water Damage Restoration
Not only are leaky roofs a cause of water damage, but they are also a fire hazard. If leaking water is exposed to shorting wires in your ceiling or attic, it could create sparks that start a blaze.
Summary
The best treatment for any kind of water-related issues is professional water damage restoration. To learn more about our services for water damage restoration in West Chester, PA, contact ServiceMaster Professional Cleaning and Restoration at (610) 524-8003 to reach our main office in Exton, PA.