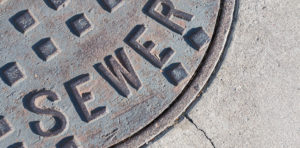 Sanitary sewer and combined sewer systems in the United States handle sewage generated residentially, commercially, and industrially by safely collecting and transporting those materials along with storm- and groundwater to treatment centers. Because these systems continually handle large amounts of sewage, sometimes overflows occur when qualities of wastewater fluctuate. These backups and Sanitary Sewer Overflows (SSOs) create harmful conditions to anyone exposed because of the large amount of toxins and biohazards present in sewage. SSOs can result in municipal water quality issues, back-up into homes, and even power failures. The Environmental Protection Agency (EPA) estimates 23,000 to 75,000 SSOs happen each year in the United States. If your home or business is exposed to an SSO, flooding, or other plumbing issue, we can help remove all dangerous substances, repair damage, and return your building to pre-loss conditions. ServiceMaster Professional Cleaning and Restoration offers comprehensive sewage cleanup in King of Prussia, PA, and the surrounding communities.
Sanitary Sewer Overflow
SSOs can affect multiple areas of your building if the incident brings raw sewage up through sinks, drains, toilets, and other plumbing. Whenever your home or business is exposed to wastewaters, no matter the cause, you likely need professional sewage cleanup services to fully remove the toxic substances and eliminate the risk of long-term water or mold damage.
Sewage Cleanup
Sewage is chock-full of matter that is detrimental to human and animal health; and the microplastics and other substances that can be harmful to the earth. Some of the clear dangers of sewage exposure include:
Bacteria: Thousands of different kinds of bacteria are present in sewage. Some studies show a range upward of 5,000 various bacteria types in sewage samples. While most of these won't adversely affect your health, a select few can cause serious illness when infecting the human body. Salmonella, E. coli, Listeria, Streptococcus, Shigella, and Giardia (although technically a parasite) are all infectious bacteria present in sewage.
Viruses: In addition to bacteria, several harmful viruses are present in sewage and wastewaters: notably, norovirus, hepatitis A, hepatitis E, rotavirus, and adenoviruses. These viruses can cause severe illness or chronic infections that compromise health over extended periods of time if a person is exposed to them.
Chemicals: Depending on the source of sewage, wastewaters can contain many chemicals that are harmful to human health. For example, industrial wastewater may contain heavy metals. Agricultural wastewater often carries pesticides and other chemicals such as phthalates and nonylphenols that are harmful to human health and have also been detected in wastewater and sludge.
Summary
If your building has been exposed to sewage from an SSO or any other reason, take advantage of the expert removal and cleaning services we provide. For more information about sewage cleanup in King of Prussia, PA, contact ServiceMaster Professional Cleaning and Restoration at (610) 524-8003 to reach our main office in Exton