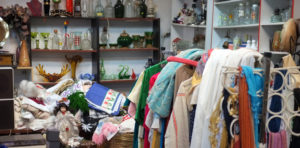 When it comes to housekeeping and maintaining one's home in general, cleanliness is a personal matter. Some homeowners may choose to clean once a week, while others prefer to clean daily. However, when collecting and clutter becomes a compulsion, housekeeping can take a turn to more dangerous territories. Compulsive collecting and saving of objects, animals, or other materials is defined as hoarding. Mental health experts still don't have a complete understanding of this condition, but it is likely a symptom of several disorders, including obsessive compulsive disorder (OCD), depression, posttraumatic stress syndrome (PTSD), addiction, and others. People who exhibit hoarding behaviors are also likely experiencing difficult life circumstances and may have a lack of a support system. If your loved one has been hoarding but now ready to take a step forward and clear out his or her home, or if you are handling a property where a hoarder previously lived, you would definitely benefit from our professional restoration help. ServiceMaster Professional Cleaning and Restoration provides comprehensive services for hoarding cleanup in Frazer, PA, and the surrounding areas.
Hoarding Cleanup
Our team of expert technicians has seen it all throughout our work with customers in need of hoarding cleanup. From hoarded pets to all kinds of trash, we've worked to safely remove dangerous materials, including biohazards, dispose of those items, and sanitize indoor spaces with our cleanup services. Because of our experience with many hoarding spaces, we know there is a clear difference between clutter and compulsion.
Clutter: When spaces become cluttered, items may accumulate similarly to early hoarding, but those objects are not tied to a compulsive need to save everything or a fear of losing those items. Clutter is the result of people living and not necessarily cleaning up after themselves very often. Cluttered spaces may be disorganized and messy, but people who live in cluttered spaces can clean and clear those areas with no emotional attachment to the objects or anxiety. People who are collectors can also have cluttered and full spaces without having the same issues as people who hoard.
Hoarding: Hoarded spaces are cluttered to the point of being dangerous. There can be a risk of tripping or items falling on the people in those spaces. Often hoarded spaces will also contain toxic substances such as sick animals, feces, drugs, and trash. People who are exhibiting hoarding behaviors will also have emotional attachment to the objects they accumulate. The materials in hoarded spaces prevent rooms from being used for their intended purposes, block walkways, and could damage the structural integrity of a building.
Professional Hoarding Cleanup
Cleaning up a hoarded space can be very difficult and even dangerous without the right equipment, protection, and training. Professional assistance is recommended for the cleanup of any hoarder space.
Summary
If you are dealing with a space that has been exposed to hoarding, we can help. Contact ServiceMaster Professional Cleaning and Restoration at (610) 524-8003 to reach our main office for more information about hoarding cleanup in Frazer, PA.