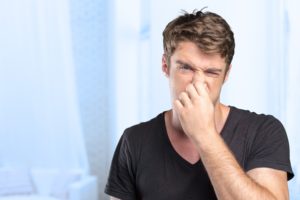 At some point or another when you own a home, problems tend to come up. Maybe your dog brought mud inside after running around in the rain. Perhaps a child smashed a window with a baseball. These problems, for example, are large and obvious—they came come up at any time, and you know they have to be dealt with promptly. Other problems, however, are small or seem to be small, and might just slip right by you if you're not paying attention or are simply too busy to pay it much notice. Plumbing problems can be easy to dismiss, especially if you don't think there is any significance to them. However, you need to know what to look out for, if you would like to avoid potential bigger issues in the future, such as the need for professional sewage cleanup.
The Grass May Be Greener
As strange as this sounds, if there are patches of grass on your lawn that are greener than other sections of grass, it may not be your green thumb. Instead, the deep green grass could point to a plumbing problem, basically meaning that a city sewer line could be causing the grass to be so green. There may also be sunken areas on your lawn, indicating a water problem. Contact a professional as soon as possible.
Higher Water Bill
A higher water bill could mean leakage in your piping, and could lead to water damage in your home and the need for water damage restoration.
Sewage Cleanup
Should your toilet clog and you need assistance with sewage cleanup, make sure to contact an expert. Do not attempt to address this issue on your own, as you could make the situation worse.
Contact ServiceMaster Professional Cleaning and Restoration of Exton, PA, to use our professional services or to find out more about sewage cleanup. We can be reached here or by phone at (610) 431-3553.