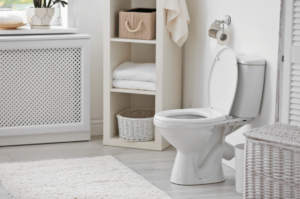 The holiday season is a time to be happy, spend time with friends, and have fun. Of course, while it does come with many benefits for people young and old, there are certain things you need to keep in mind, especially if you're hosting a holiday event at your house. These considerations are not about finding the perfect decorations or hunting down your great grandmother's apple pie recipe. We are, of course, talking about keeping your house in good shape for yourself and any guests, and this includes your plumbing. If you're not careful, you could end up dealing with unpleasant problems, such as the need for professional sewage cleanup.
Take Care with Your Garbage Disposal
When you're in the midst of cooking and don't want to deal with a messy cleanup, it's tempting to simply dump food in the garbage disposal and move on with your day. Doing this, however, can lead to a disaster. Don't put nuts, onion skin, eggshells, potato peels, coffee grounds, bones, and so on in the disposal no matter what. Even small amounts could prove destructive on your plumbing.
Check into Plumbing Issues Ahead of Any Parties
Checking for problems before you have guests in your home ensures you're not only avoid the need for water damage restoration, but sewage cleanup, too.
Use Caution with Toilets
Never treat your toilets like garbage cans. Don't flush feminine products, food, toys, and other such items. This is important to do throughout the year, but during the holidays, it's especially important. Let your children know this important information, and if you're concerned that some guests may not follow these rules, address the issue as soon as possible.
Contact ServiceMaster Professional Cleaning and Restoration of Chester Springs, PA, to use our services or find out more about sewage cleanup. We can be reached here or call us on the phone at (610) 431-3553.