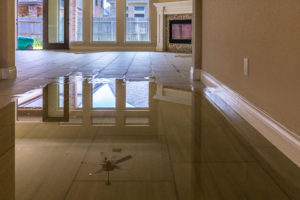 No matter who you are or where you live, be it West Chester, PA, or Las Vegas, NV, chances are at some point you will have to deal with water damage in your home. Maybe your basement flooded or perhaps your washing machine broke. Regardless of the cause, experiencing water damage can leave you feeling unsure, frustrated, and anxious about the costs and how to move forward. What are you supposed to do? Whom should you turn to in such a situation? Should you try to deal with it on your own or do you need to call a water damage restoration professional? Keep reading to find out more. Should you have any questions, call ServiceMaster Professional Cleaning and Restoration at (610) 431-3553.
Be Safe above All Else
Before you attempt to do anything else, make sure every member of your family is safe, both human and animal. Ensure your home's power is shut off to avoid electrocution. Check for sagging floorboards and anything else that could indicate structural damage. If in doubt, wait for a professional to step in and assess the situation for you.
Start Clean Up Immediately
Once you know the coast is clear, you need to start moving or throwing away items. What can you keep? What is damaged beyond repair? If you wait too long to act, you will also have to deal with mold and the need for its removal.
Call in the Professionals
No matter how thorough you think you are as you try to dry out your house and recover, to truly succeed, you need a professional water damage restoration company on your side. With its special tools and years of experience, this company can help you recover much more quickly.
Water Damage Restoration
Contact ServiceMaster Professional Cleaning and Restoration of West Chester, PA, to use our services or find out more about water damage restoration. We can be reached here or call us on the phone at (610) 431-3553.