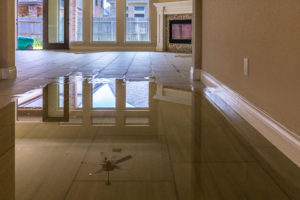 As much as we might not like to think about them, disasters are a part of life. Whether they are in the form of hurricanes or mass floods, they can occur anywhere and everywhere, no matter who you are or where you live! If you're a homeowner, it helps to be prepared, especially when it comes to floods. And, when floods do occur, you need to know what you should and shouldn't do after the event. Keep reading to find out more. If you have any questions about flooding or water damage restoration, call us at (610) 431-3553. We're ready to help you.
DO: Turn Off the Power as Soon as Possible
This is crucial for the safety of yourself and your family. Water can be very dangerous when electric lines are down. Even simply stepping into a small puddle could kill you if electricity is involved, so don't risk it, no matter how anxious you are to get the recovery process started. Don't take any chances and don't walk in any bodies of water if you haven't checked on the electricity status. If you're worried about the situation, ask a professional to step in and perform this assessment task for you.
DON'T: Try to Clean Up on Your Own
Flood water can be highly contaminated, containing harmful substance such as bacteria. Flood water can even contain sewage, which could easily make you sick, so avoid touching it at all costs.
DO: Call the Water Damage Restoration Professionals as Soon as Possible
Not only can a professional water damage restoration team help you with water damage, it can also help you avoid mold growth and the need for mold removal.
Contact ServiceMaster Professional Cleaning and Restoration of Exton, PA, to use our services or find out more about water damage restoration. We can be reached here or call us on the phone at (610) 431-3553.