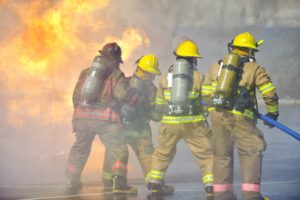 We all know how nasty fires can be; we know they're a threat to our safety and can happen any time, be it the middle of the night or the middle of Thanksgiving dinner. Fires can destroy homes, cherished personal belongings, and entire ways of life. That is why it is so important for everyone to know how to prevent fires—at least when it comes to common causes of home fires. So how do you make sure your family (and anything else inside your home) is safe? How do you cut down the chances that something bad will happen and you will need to hire a fire damage restoration company in Coatesville, PA, to properly recover? Keep reading to find the answers.
Keep a Fire Extinguisher Nearby
While you may not feel a home fire extinguisher is necessary, if you want to prevent a fire from becoming a problem, you need to always have at least one in your home. Make sure you know where each one is in your home, and of course, keep extinguishers within easy reach. That way, when you're in a panic, you won't have to run through every room looking for it, wasting valuable time. Keep in mind that extinguishers can "go bad" and stop working properly, so it's important to replace them around 5 to 15 years after you get them. If you aren't sure how long you've had them, replace them to be safe.
Check Your Fire Alarms Regularly
Check the batteries in your home fire alarms and change them regularly. This will not only help you prevent the need for fire damage restoration or smoke removal, it will also give you peace of mind.
Fire Damage Restoration
Contact ServiceMaster Professional Cleaning and Restoration of Coatesville, PA, to use our services or find out more about fire damage restoration. We can be reached here or call us on the phone at (610) 431-3553.