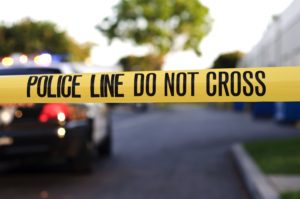 For many people, a new year means a new start. It means a new chance to make changes, no matter how intimidating the process of making those changes might be. Some people may wish to lose weight and start eating healthy, while others may decide they're going to spend more time with their friends and family. Others still may want to make their home a better, safer place. But how does someone go about making his or her home safer, especially regarding keeping out burglars, vandals, and general troublemakers? If you're worried about someone breaking into your house, and you'd like to avoid dealing with trauma cleanup, keep reading to find out more.
Light Up the Yard and Eliminate Hiding Places
Troublemakers don't like to be in the spotlight, so to speak. Installing motion-activated lights can help. Another strategy is to eliminate potential hiding places in your landscaping, such as large bushes in front of your home's windows. Also, be sure to lock up any outdoor sheds and other structures on your property.
Get a Security System
Even something as simple as a camera at your door can give you peace of mind. There are many affordable security system options available, and you can download various apps so you can keep an eye on your home when you aren't there. You might, for example, even spot a fire in progress, get help quickly, and avoid the need for fire damage restoration.
Trauma Cleanup
Should someone break into your house, he or she could make a mess and leave potential hazardous items, such as blood, behind. A trauma cleanup company can help you recover from a break-in or other traumatizing event.
Contact ServiceMaster Professional Cleaning and Restoration of Downingtown, PA, to use our services or find out more about trauma cleanup. We can be reached here or call us on the phone at (610) 431-3553.