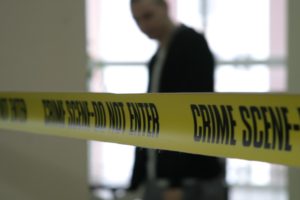 In today's world, it seems like there are countless options for just about every service you could think of. Mold removal? Hop on Google and you're likely to find dozens if not hundreds of companies that could help you. Trauma cleanup assistance, especially in Malvern, Pennsylvania? That's easy to get as well with ServiceMaster Professional Cleaning and Restoration's 24/7/365 trauma cleanup services.
While our trained and experienced technicians will perform the required trauma cleanup following all regulations, that doesn't mean every company can be counted on to do the same. Every company isn't the same, and you shouldn't simply pick one out of a list and run with it. If you want things done right and save yourself from stress and worry, you need to put work into finding a trustworthy business. What should you ask these companies, and what should you keep in mind during your search?
The following examples are only the beginning – make sure to do your research and check for online (and offline) reviews to back up any claims.
Are They Insured and Certified?
A professional, reliable business should be prepared. They should know to follow certain guidelines, procedures, and safety measures. That includes any and all local, state, and federal regulations. Insurance is also very important in case something should go wrong. Make sure the company answers this question clearly, leaving no room for misunderstandings.
Are They Local?
When it comes to trauma cleanup, time is of the essence. You don't want to hire a company situated hours away, as the situation may not be dealt with properly or in a timely manner. Just because they advertise in your area doesn't mean they are local. Make note of their area code and address before you take things too far.
ServiceMaster Professional Cleaning and Restoration is a licensed contractor, and our teams of technicians are Institute of Inspection Cleaning and Restoration Certification (IICRC) certified for any and every service we provide. When in need of trauma cleanup in Malvern, PA, you can count on us to provide the quick, compassionate, and discreet services you need, and deserve. We can be reached here or at (610) 431-3553.