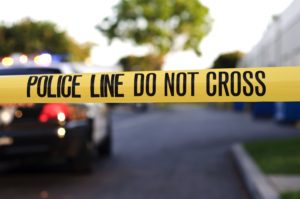 Traumatic events like violent crimes, car accidents, illegal narcotics labs, industrial accidents, suicides, and more all leave behind serious contaminants at their location. Whether that event occurred indoors or outside, the spaces they affect need specialized treatment to remove any dangerous materials, fix damage done to building materials and items, and overall return the scene to a safe space. Traumatic scenes are often processed by police and fire departments, coroners, and other city or county officials. However, after the necessary information, evidence, and materials are collected, the owner of the property is left responsible for the major cleanup. If you are facing a crime scene of any kind or other traumatic event, it's important to seek professional help to protect yourself and your property from the risks cleanup can pose. ServiceMaster Professional Cleaning and Restoration provides complete trauma cleanup in West Chester, PA and the local region for any kind of property damage involving biohazards.
Many Kinds of Biohazards
There are many kinds of biohazards left at scenes where death, illness, drugs, and other substances were present. When a scene involves a death, natural or otherwise, there are many biohazards present in body fluids.
Trauma Cleanup
Our team of expert trauma cleanup technicians can safely remove all kinds of body fluids and neutralize the risks of disease and contamination those materials may carry. Body fluids at crime scenes, accidents, and even natural deaths include:
Blood: Blood is the most common biohazard found at scenes of violence, including suicides, homicides, car accidents, and even severe injury not resulting in death. Blood carries waste from cells, flushing possible bacterial and viral infections into the urine, sweat, and feces. Because of that cleansing function, blood can carry infectious diseases like HIV, Hepatitis B, and Hepatitis C.
Semen: Ejaculate semen may not be as directly harmful as blood, but it still poses a risk of contamination to exposed spaces. Semen contains protein and fructose that can be conducive to mold growth and rot.
Urine: While urine is 95% water, it also contains biological waste materials like dead blood cells and chemicals. Urine is caustic to building materials and can damage wood, metal, fabrics, drywall, paint, and more.
Saliva and mucus: Present in the mouth, nose, throat, and sinuses, saliva and mucus can carry respiratory infections, diseases transmitted through droplets, and other bacterial or virtual contamination. Saliva can also transmit Hepatitis B.
Vaginal fluids: Vaginal discharges include several biological fluids that can contain bacteria like Lactobacillus species and other probiotics.
For more information about body fluids and why they require trauma cleanup in West Chester, PA, contact ServiceMaster Professional Cleaning and Restoration at (610) 524-8003 to reach our main office in Exton, PA.