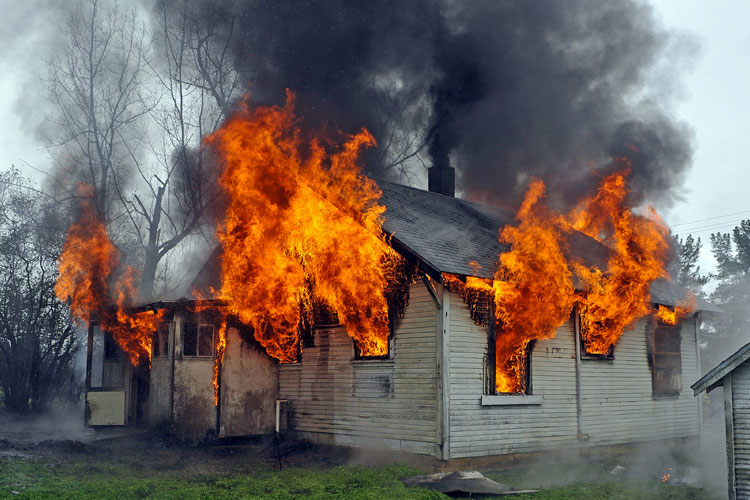 House fires are a disaster that can occur, unfortunately, at any time of the year. However, for several reasons, fires are much more likely during the cold winter months. In fact, December, January, February, and March are some of the highest months for fires in homes and offices as well as fire deaths. Building fires of any size are often some of the most destructive events that can damage a home or business. Not only do you face issues with fire, smoke, and soot damage, you also probably have water damage from the process of extinguishing the flames, and the possibility of mold damage if that water is not removed quickly and correctly. This level of destruction is why it's critical to seek the help of a professional restoration service after your home or business is impacted by a fire. At ServiceMaster Professional Cleaning and Restoration, we provide comprehensive fire damage restoration in Coatesville, PA, and the surrounding area for any residential, commercial, industrial, or municipal buildings. Our team of expert restoration technicians can quickly return your home and belongings to pre-loss conditions.
House Fires
Throughout southeastern Pennsylvania, house fire rates increase every winter in comparison to the rest of the year. The National Fire Protection Association offers some resources to help keep your home safe and reduce the higher rates of building fires in the winter, but even taking precautions doesn't guarantee zero fires.
Fire Damage Restoration
Winter fires requiring complete fire damage restoration happen because of a variety of reasons, but some of the most common causes include:
Cooking:
In the winter, cooking is done almost exclusively indoors. This factor, in addition to increased cooking rates during the holidays, leads to greater risk of kitchen fires that spread throughout a building or home. From 2011 to 2020, the U.S. Fire Administration estimated that a huge majority of house fires were cooking fires.
Celebrating holidays:
With the holidays, come seasonal decorations like lights and Christmas trees. The risk of electrical fires from poorly installed holiday lighting is a serious fire risk, and Christmas trees are flammable whether they are real or artificial. Lighting and heat-generating decorations can quickly set a tree ablaze.
Heating:
Because temperatures drop throughout the winter, there's a rise in the use of additional heating sources. Space heaters, wood-burning stoves, and older or poorly maintained furnaces all create an escalated risk of fire. Some reports show about two-thirds of winter fire deaths are from heating fires.
Burning candles:
Candles are used much more frequently during colder months and months when the sun sets earlier. Holiday scented candles, votives, and other decorative candles are a significant fire risk. The Pennsylvania Office of the State Fire Commissioner estimated that there are over 15,000 candle fires a year.
Summary
For any cause of a fire in the winter or year round, we can help. For more information about our emergency services for fire damage restoration in Coatesville, PA, contact ServiceMaster Professional Cleaning and Restoration at (610) 524-8003 to reach our main office in Exton, PA.