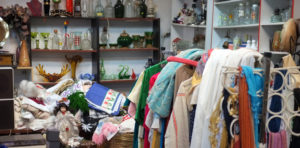 There are a great number of reasons why hoarding behaviors can compromise the health and safety of a household. Hoarding is a complex symptom tied to many different mental health conditions ranging from obsessive-compulsive disorder to depression to anxiety disorders. Hoarding often isn't just the collection of random objects such as newspapers, however. Hazardous materials are often also accumulated in a hoarder space. Some of the most dangerous conditions ServiceMaster Professional Cleaning and Restoration technicians have handled in their time providing hoarding cleanup in Downingtown, PA, and the local region involve the hoarding of animals, trash, and food. Not only do hoarding spaces often include trip and fall hazards, they also typically involve many other dangers.
Hoarding Cleanup
ServiceMaster technicians offer quick, thorough, and compassionate hoarding cleanup services to help you or your loved one move past a mental health crisis. We have also worked with new property owners and landlords dealing with a space previously occupied by a hoarder. We work to restore all damages, safely dispose of biohazards, target and repair structural issues, and more.
Hoarding Cleanup to Prevent a Fire
One issue with hoarding that is often not considered is the possibility of a fire. Not only are hoarder spaces more likely to have a fire start in them, they can also experience higher levels of damage than fires in nonhoarder spaces.
Hoarding Cleanup to Open Pathways
When firefighters are called to extinguish the flames in a hoarder space, they likely face blocked pathways and confined areas that make it difficult to move throughout the building. Objects piled high throughout rooms can prevent firefighters from targeting the sources and path of the flames, slow down and impede fire hoses, and increase the risk of firefighter injury.
Flammables
The more flammable objects that are present indoors during a fire, the greater the risk of the fire's spread. Hoarder spaces often contain high levels of flammable objects like newspapers, trash, clothing, cardboard, and more. Thus, in hoarder spaces, flames spread much more rapidly from room to room due to the higher amount of flammable objects.
Explosives
In addition to flammable objects, several commonly hoarded materials can act as explosives when exposed to a building fire. Cleaning solutions, aerosol cans, paint, and multiple other household items can become serious explosives under the high heat of a building fire.
Pets
One common hoarding behavior is the collection of multiple pets. We often see hoarder spaces that were home to over 50 cats and dogs. This creates a major danger for firefighters, who must spend more time searching for pets in the home and removing them from the danger of the fire. Longer time spent on pet rescue increases the time a fire is burning and becoming a greater safety risk for firefighters.
Summary
If you or your loved one is ready to take the step to cleaning a hoarder space, you will have the added benefit of reducing the risk of fire damage in the event of a blaze. To learn more about hoarding cleanup in Downingtown, PA, contact ServiceMaster Professional Cleaning and Restoration at (610) 524-8003 to reach our main office.